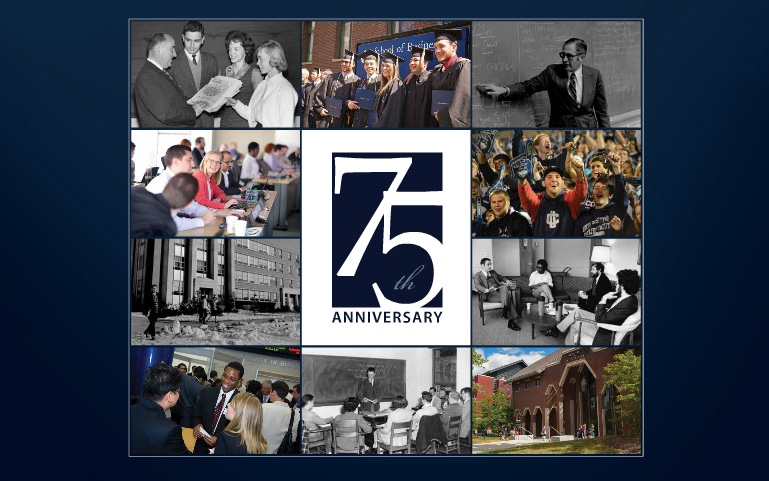 Commemorative Publication
In celebration of the UConn School of Business' 75th anniversary, we teamed up with the Hartford Business Journal to produce a commemorative publication.
The photos and articles trace our humble beginnings in 1941 to our current status as a business school powerhouse.  We hope you enjoy the special retrospective of the people, milestones, ideas and light-hearted events  that shaped our School throughout the years.
Through the decades, the faculty and staff, students, alumni and friends of the School endeavored to be greater. Their wisdom, leadership, enterprising spirit and unyielding pursuit of innovation and excellence are values that we proudly continue to embrace today.
1941-2016:
A Commitment to Excellence