The success of the UConn School of Business rests on the shoulders of many who have worked tirelessly to innovate and deliver an exceptional learning experience to students every day. Here is a glimpse into some of the academic departments, specialties and programs that make UConn a powerful and unique leader in business education.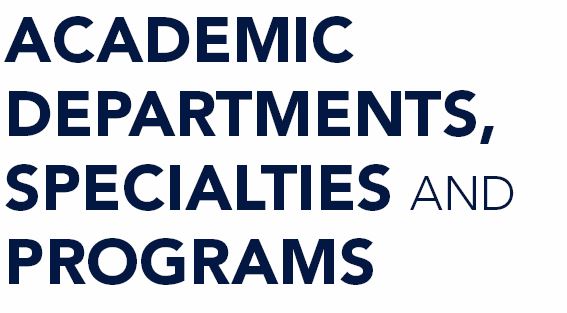 Departments
Accounting  
The UConn accounting program was the first in New England to earn separate national accreditation from the Association to Advance Collegiate Schools of Business (AACSB) International, an indicator of the kind of innovations in curriculum that students have come to expect. More recently, the department's Master of Science in Accounting program was named the No. 2 online graduate business program in the nation this year according to a study by U.S. News & World Report.
"Accounting is challenging in and of itself, but it also provides insight to business operations and strategy," said George Plesko, associate professor and department head. "As a major, accounting prepares our students for a wide range of opportunities either in professional accounting or in other areas of business management.''
With experiential learning opportunities and competitions like the Deloitte Tax Challenge or PricewaterhouseCoopers xACT Challenge, accounting students gain broad practical knowledge and invaluable real-world experience. Graduates are highly sought after by prominent accounting firms.
Finance
The finance department prepares graduates for careers in a wide range of finance-related fields such as: corporate or business finance, financial management in government and not-for-profit organizations, investments, banking, insurance, real estate, public accounting and health systems.
"There is no finance class where there is no global perspective," said Chinmoy Ghosh, professor and department head. The program is both educationally rigorous and progressive, he said.
The world-view is bolstered by opportunities for students to study abroad, join the finance society and pursue academic internships. Furthermore, the School's highly successful Student Managed Fund, in which students invest real money in the stock market under the guidance of professional experts, is an exceptional opportunity for students to better appreciate the industry "big picture.''
The department added a master's program in financial risk management, and also sponsors the annual Connecticut Risk Management Conference in Stamford for students and professionals.
Management
Management education at UConn has continued to grow and evolve to reflect the skills that managers need to succeed in today's fast-paced, innovative, global economy.
"Almost all of our management classes emphasize the importance of working in teams, and we offer a number of electives that focus specifically on international management, negotiations, consulting and developing a diverse workforce,'' said Lucy Gilson, professor and department head.
The department is now offering a management minor, which allows all students, regardless of their concentration, to develop managerial skills for their chosen careers, she said. Entrepreneurship is another area of emphasis for the management department, and courses are offered for both business and non-business students.
"Our focus is on preparing students to think entrepreneurially,'' Gilson continued. "For some, this means thinking about and learning how to start a business, generate funds and start creating a viable venture. However, for many other students, entrepreneurship is truly about developing a mindset, learning how to think entrepreneurially, how to develop ideas and start new things within an existing organization, be it large or small. To this end, our courses in venture consulting, venture planning and opportunity generation are not limited to the startup sphere, but also teach students the importance of intrapreneurship.''
The management department also plays a critical leadership role in the highly regarded Geno Auriemma UConn Leadership Conference, which was established in 2013.
Marketing
The "digital age'' is here to stay. And for the marketing department, that's meant a concerted effort in not only staying up-to-date on industry trends, but offering myriad ways for students to explore the evolving field of marketing analytics and digital marketing strategy.
"Our goal is to better prepare our students in analytical techniques and marketing strategy for employment in the digital economy," said Robin Coulter, professor and department head. The department offers a digital marketing and analytics (DM&A) concentration and minor at the Storrs campus and a DM&A major at the Stamford campus; courses include digital marketing strategy, marketing and digital analytics, and integrated marketing communications in the digital age.
Participating in internships, marketing-related student groups and networking events helps expose students to the industry, Coulter said. Exciting opportunities exist in business-to-business sales, market research, digital analytics, brand management, pricing and new product and service innovation.
Operations and Information Management (OPIM)
The operations and information management (OPIM) department, ranked among the best nationally for research in information systems, combines the concepts of operations research with information systems topics. This hybrid focus is representative of the kind of innovation the School of Business exhibits.
"Our specialized master's degree in business analytics project management program has quickly generated a strong reputation," said Ram Gopal, professor and department head. "Our goal is to continue to climb in research and program rankings, and be recognized as one of the top programs in the world."
In partnership with the School of Engineering, the department also offers a joint undergraduate degree in management and engineering for manufacturing.
Looking forward, the department will continue tackling the challenge of big data and analytics. The exponential increase in the quantity and the quality of available information from many types of complex systems has created new challenges and opportunities for storing and handling massive data, developing tools for analysis, visualization and interpretation, and processes for creating rich interactive environments for users.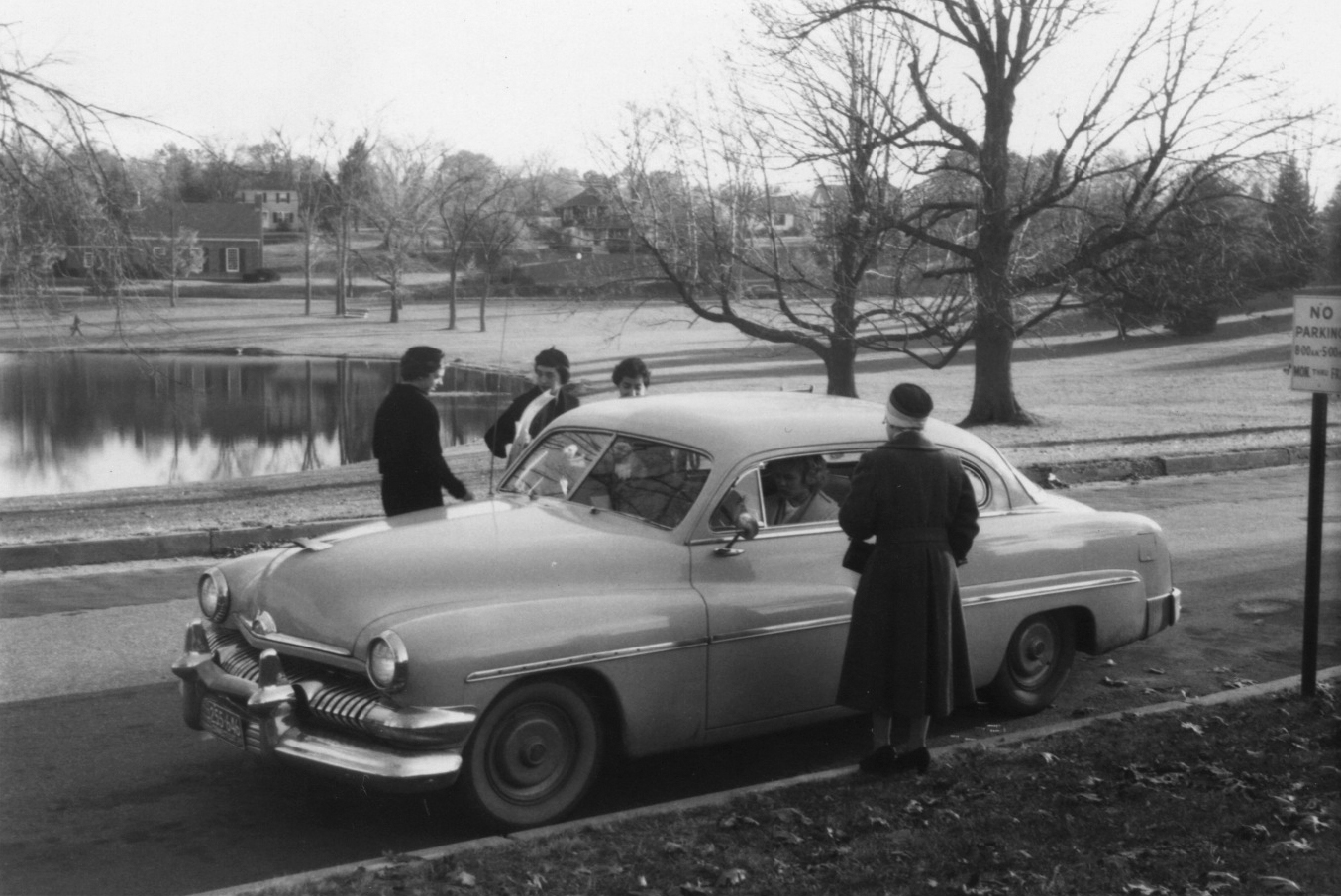 Specialties
Business law
Business law has undergone a metamorphosis over the years, getting more intertwined with ethics as time has progressed.
"What is considered ethical today often evolves into a legal requirement in the future," said Robert Bird, associate professor. The business law curriculum is quick to identify these trends, he said, citing the example of corporate compliance regulations.
"Firms are increasingly concerned about compliance… the business law group is meeting that need by offering a joint certificate in compliance, in partnership with the UConn Law School," Bird said. The new economy, he said — with companies like Uber and Lyft raising questions of employment and ethics — makes this knowledge even more relevant for today's business leaders.
Healthcare Management
The School of Business has been involved with healthcare and insurance studies since 1976, and is one of only two state universities in New England to offer a healthcare management program. The program's healthcare management and insurance studies are built on a solid foundation of a large, research-based university, with smaller class sizes to promote student engagement.
"The fall of 2016 will represent the 40th anniversary of the healthcare management program," said Rex Santerre, professor and program director. During that time, he said, many changes, including the Affordable Care Act, have altered some of the educational content in the curriculum, but not the way the courses are taught. "We put the 'LIFE' into healthcare management by exposing students to various concepts and principles from law, insurance, finance and economics," he said.
In addition to an undergraduate major in healthcare management, a minor in healthcare management and insurance studies to non-business majors, the School also offers a graduate level concentration in healthcare management as well as certificate programs in healthcare finance and insurance, healthcare analytics, long-term care, and health information technology.
Real Estate
The Center for Real Estate and Urban Economic Studies, created in 1965, has been recognized among the best in the nation for more than a decade. The program's roots began with professors Bill Kinnard, C.F. Sirmans, John Clapp and a few others, whose influence shaped student careers and service to the state of Connecticut.
UConn's central location provides the ideal opportunity for students to learn the business. "We visit Boston, New York City and Hartford to see real estate and to talk with investors," said John Glascock, professor and center director. "Last year, we placed 54 students in jobs from Boston to New York City."
Today, real estate students graduate with jobs at prestigious commercial companies, including JP Morgan, TIAA-CREF, Cigna and United Bank.
Longstanding success of the Center is also bolstered by many industry partnerships and engagements, such as a recent $1.4 million pledge from Cornerstone Real Estate Advisers. The gift is designed to ensure UConn students continue to receive a realistic, hands-on approach to real estate—an experience that Cornerstone deems essential for the program's graduates.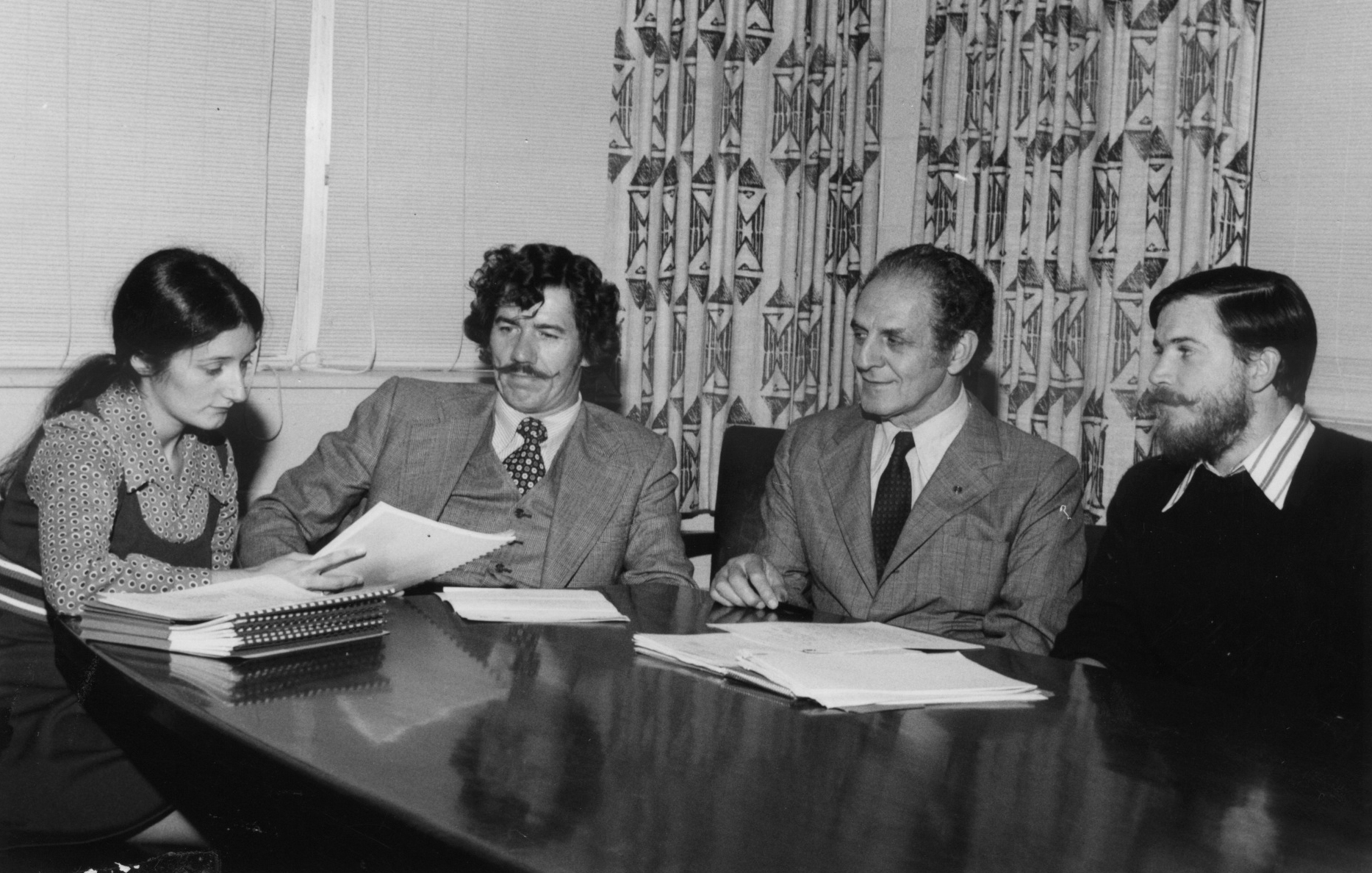 Programs
Entrepreneurship Bootcamp for Veterans with Disabilities (EBV)
There is a reason the UConn School of Business has been named a "Best for Vets'' by Military Times for the past three years. "Disability is not a barrier to successful entrepreneurship," said retired Marine Corps Lt. Col. Michael Zacchea '12 MBA, director of the Entrepreneurship Bootcamp for Veterans with Disabilities (EBV).
Established at UConn in 2010, the program has gone above and beyond in giving veterans skills to start businesses. The 135 graduates have, thus far, started 98 businesses. Zacchea says the EBV covers bootcamp expenses, gives each veteran a laptop, and assigns business school mentors to help them craft business plans.
"We continue to provide support to our veterans long after they graduate… We are still working with the veterans from our first class," said Zacchea — with plenty of success stories along the way.
MBA Program
"We have redesigned ourselves to become a powerhouse MBA school in data-driven and evidence-based decision making," said Suresh Nair, professor and associate dean for graduate programs. "It is not your parents' MBA program anymore."
Celebrating nearly 60 years, the MBA program underwent a significant redesign in 2014 to reflect changing needs. But Nair said one thing has remained the same: degree affordability. "We are consistently ranked among the top MBA programs in the country for value," he said. Regular student surveys of the program, input from corporate partners, experiential learning opportunities and a global focus help ensure a progressive program.
The current student body comes from all over the U.S., as well as 11 other countries. "Students learn a great deal from each other and the way business is conducted from all parts of our world," he said.
Ph.D. Program
The mission of UConn's Ph.D. program in business is to prepare academic scholars to conduct state-of-the-art research and to assume faculty positions at leading universities and business schools.
"From the moment they arrive, our doctoral students are exposed to the research environment and guided by renowned faculty," said Sulin Ba, professor and associate dean of academic and research support. "During the five-year program, doctoral students attend research seminars, host a Ph.D. speaker series featuring prominent faculty from other top research universities, present original research at major conferences, and ultimately build a strong research foundation that will serve them well in their academic careers."
On the cusp of celebrating its 30th anniversary, the Ph.D. Program will soon surpass 200 doctoral students who have defended their dissertations. Job placements include: Arizona State, Michigan State University, Penn State, University of Kentucky, University of Tennessee, and University of West Virginia.
Business Connections Learning Community (BCLC)
The Business Connections Learning Community (BCLC) — a residential living program for business students that offers enhancements to the curriculum — began in 2010 and took little time to pick up steam, said Nathan Ives, community co-director.
Participants take clustered courses together, experience group trips to companies where alumni work, and can take an international immersion experience trip to places such as China, Costa Rica, Czech Republic, France, Germany and Spain. Networking is also a key component of the program.
"If we give very young and eager students the immediate opportunity to learn how best to engage with business professionals early in their academic careers… we'll help propel them in their chosen discipline," said Ives, who is also the School's director of alumni relations. "Our alumni are incredibly supportive and very willing to engage with our students. So it's a classic win-win."
Experiential Learning
For many years, experiential learning — the opportunity for students to apply the concepts they've learned in the classroom to the realities of the business world — has been an inseparable aspect of business education at UConn.
For instance, the finance department's highly regarded Student Managed Fund teams invest money in the stock market as a precursor to their careers. And for many years, the School's edgelab learning accelerator, in partnership with General Electric, paired UConn students, professors and General Electric business experts to solve some 130 vexing business problems for the company. In the early 2000s, the program, which was supported by alumnus and GE Capital Chairman and CEO Denis Nayden '76, '77 MBA, was considered one of the most innovative, cutting-edge partnerships between a business school and a private company.
Fast-forward to today, and our portfolio of experiential learning opportunities has evolved and expanded into the Experiential Learning Collaborative (ELC) with projects operating in Hartford and Stamford; the Innovation Accelerator in East Hartford which focuses on Connecticut high-tech start-ups; and SCOPE, a program focused on social entrepreneurship and sustainability in the U.S. and abroad.
"Participation in collaborative projects introduces students to contemporary business practices and helps business executives recognize the high potential of UConn students as their future employees,'' said Greg Kivenzor, ELC director.  "Overall, experiential learning is among the most forward-looking initiatives because it helps students develop even stronger practical business skills.''
Students have worked on developing new business models in the manufacturing industry in the U.S., enhancing the athlete experience of Special Olympians, and helping entrepreneurs develop sustainable businesses in remote villages in Africa and Latin America, to name a few.
"Our students learn through hands-on experience how to use their business skills and knowledge to make a positive difference as agents of change in the world,'' said Wynd Harris, marketing professor and SCOPE director.