A strong, ambitious business school is necessary at any university in the 21st century that aspires to be a national leader in education, innovation and entrepreneurship.
At UConn, our School of Business is pursuing excellence not only in traditional fields like management and accounting, but also in valuable research that assists our state in growing its economy, and practical experience to help our students enjoy fruitful careers.
It's a true partnership that reflects the work of skilled educators, generous donors, loyal alumni, and business leaders who provide their valuable time and notable talents to support the School of Business.
I hope you'll join me in marking 75 years of excellence at the School of Business as we share our pride in its past and our excitement over its vibrant future.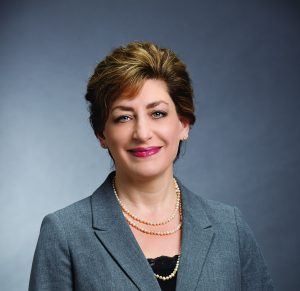 Susan Herbst
President, University of Connecticut