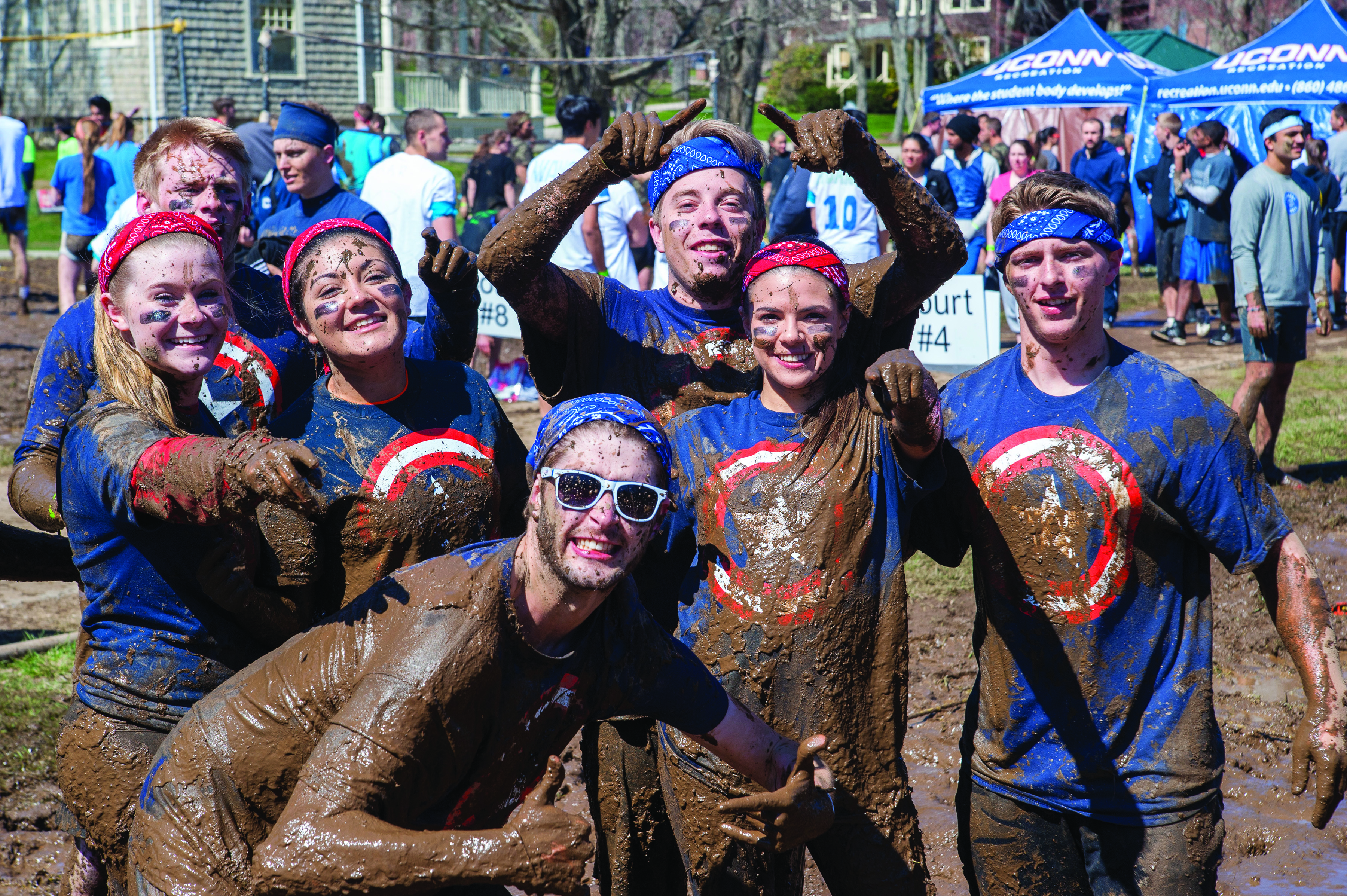 Sometimes in business, as in life, you have to devise a good strategy, battle fiercely alongside your teammates, and, on occasion, wipe the mud out of your eyes!
Even before the School of Business opened its doors at its newest location, across from Gampel Pavilion, in the heart of the Storrs campus, it seemed the foundation had been set for a competitive learning environment. The School was built on land formerly known as Dow Field. The field was home to softball games and, in the springtime, hosted the University's popular Oozeball competition—an annual volleyball tournament played in 8 inches of mud!
The loss of Dow Field did nothing to dampen the enthusiasm for Oozeball on campus. The Student Alumni Association started the competition in 1984 and it has been an annual tradition, which is one of the most popular on campus. The tournament hosts up to 400 teams, and draws more than 3,000 spectators at its new location at North Campus Field. It even merited a mention in Sports Illustrated.