Storrs, Stamford, Hartford, Waterbury and Torrington*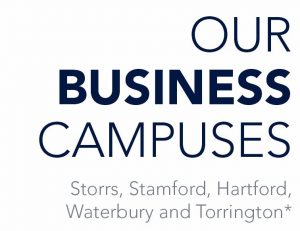 Storrs
The Main Campus   
Since its humble beginnings in a campus dormitory basement, the UConn School of Business has grown exponentially. The enormous School of Business facility, in the center of the state's flagship university campus, now is a fitting reflection of the expertise that the School offers.
But it wasn't always that way.
In 1949, the School moved from Hall Dormitory into Storrs Hall, currently the oldest brick building on campus. In 1960, the School moved again into a newly-built facility that would mostly satisfy the needs for the next several decades. But like every other home it occupied, the demand for business courses soon made the facility too small.
The 1999 groundbreaking for the current School of Business building in Storrs was a sign of good things to come. At last, business students would have ample space in one central location.
Students and professors had been meeting in what building committee chair Jack Veiga — now a distinguished professor emeritus in management — called a "no-frills" early-1960s building with cement-block walls.
"We would bring people in — executives — to speak in the classrooms," Veiga recalls. "It was embarrassing; there was an old hydraulic elevator that would shake when you got inside it." School officials would try to avoid the old structure and meet elsewhere on campus, especially while trying to recruit new faculty, he said.
The old building wasn't exactly impressive, he said. But with the new building, no longer were faculty or students spread out all over campus or packed into the 50,000-square-foot building across from the library.
Jennifer Grey '93 EMBA was the UConn Foundation's director of development for the School of Business at that time. She handled the School's first capital campaign to raise money for the new building.
"It was a challenging environment, where the school did not have a robust philanthropic culture," before that time, said Grey. She said that much of the alumni giving to that point had been within the area of athletics. The idea of introducing giving within the business school community — to business alumni and beyond — needed to be communicated. "We were able to promote and leverage a significant matching grant. That was really a catalyst for alumni giving,'' she said. There were large corporate donors involved as well, and all were very supportive.
By the fall semester of 2001, the brand-new School of Business, a $27-million, 100,000-square-foot structure across from Gampel Pavilion, opened its doors.
A huge focus of the project, said Veiga, was making the classrooms as large, but at the same time, as intimate as possible, "someplace where faculty would really enjoy teaching," he said. The building committee visited other schools, such as Case Western Reserve University in Cleveland, Ohio, with architects. "We saw high-tiered rooms for 100 students," Veiga said, which he found an intimidating setting for professors. As a result, the Storrs building has smaller, deeper-tiered seating.
Another big goal was to make the building last and look good as long as possible. Bluestone was not only put on the floors, but halfway up the walls as well, to prevent scuff marks.
Office space was also a priority and it was important to Veiga that each office had a window. Careful budget management even allowed for $1 million to be spent on new furniture for the building.
The University now has a business-learning facility to not only take it well into the future, but also one to solidify its role as a leader in business education.
"It's been a transformational time in the School of Business," said Grey. "I, along with other alumni, share a great deal of pride and excitement about future students being able to learn and contribute as leaders in the business community."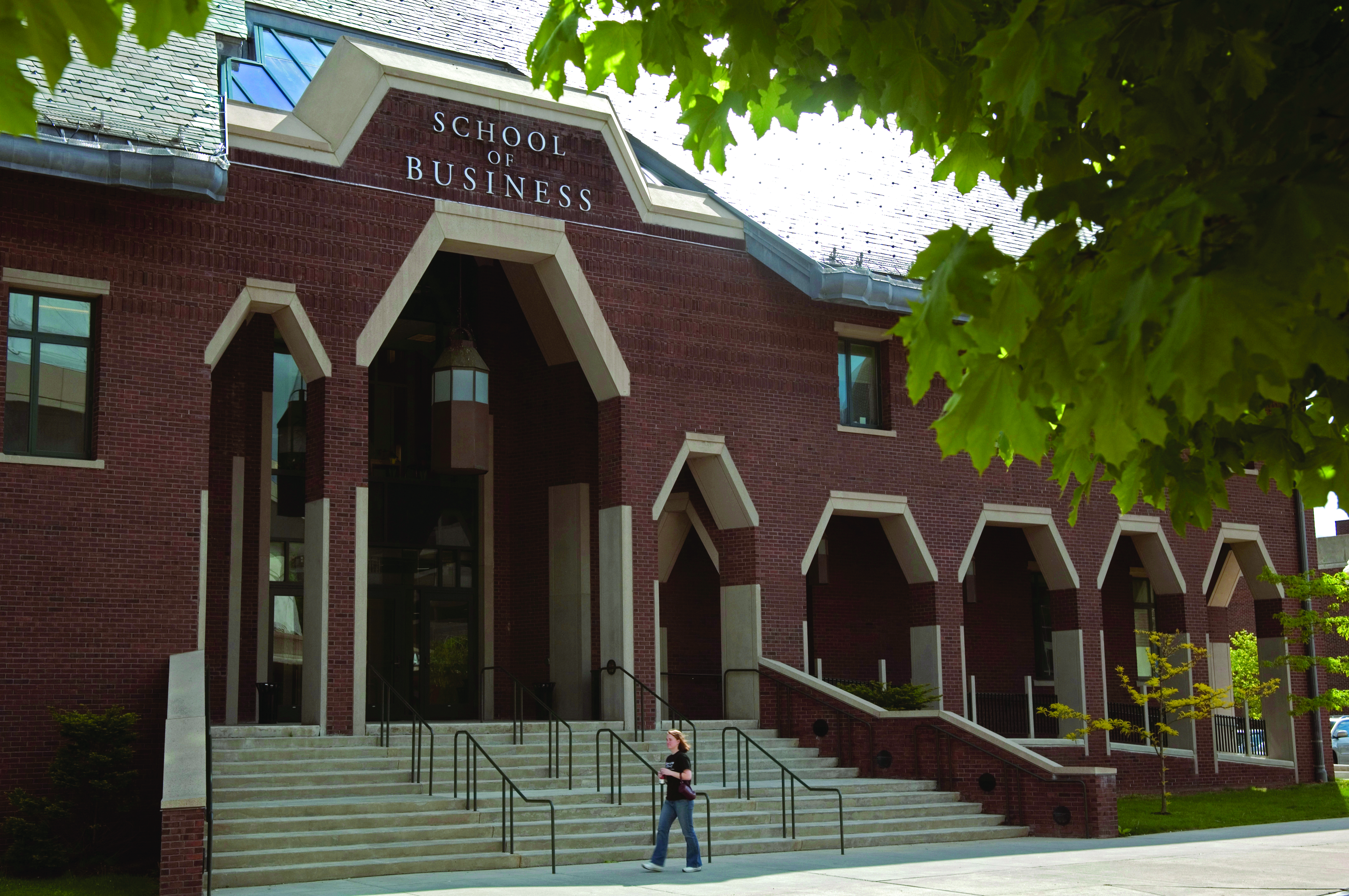 Hartford
Colleen McGuire, executive director of the UConn School of Business in downtown Hartford, looks forward to 2017, when the Graduate Business Learning Center (GBLC) relocates nearby to be part of a neighborhood campus anchored by the former Hartford Times building on Prospect Street.
Since 1957, Hartford has been a strategic home for the School. During the early 1980s, classes were held at the beautiful converted mansion at 39 Woodland Street in Hartford, now home to the Connecticut State University system administrative offices. In 1984, the Board of Trustees of UConn voted to consolidate all of the University's programs in Hartford at the West Hartford campus. The Executive MBA program, however, was run out of the UTC Leadership Center in Farmington.
In 1998, Travelers agreed to provide free space in its Education Center for the evening MBA program and more, signaling the return of the business program to the capital city.
An absence of full campus support services has been a challenge in the School's current facility, a retrofitted rental space at 100 Constitution Plaza, said McGuire.  "But despite that, our programs have still managed to evolve and serve Greater Hartford's business education needs with offerings such as the MBA and Executive MBA programs,'' she said.
Specialty master's degree programs are highly sought-after right now, said McGuire, and the School has responded to the market by launching specialty degrees in business analytics and project management, financial risk management and human resource management. "Having the space and resources to meet market demands ensures we continue to provide students with the latest skills in growing business sectors,'' she said.
"Graduate programs are coming closer to the hub of business," she said, with companies like United Technologies and Travelers and many other New England firms encouraging employees to further their education.
There are key advantages downtown, said McGuire, and all come from a focus on the business community. "We have robust business happening around us, placing interns all over the city and filling jobs," said McGuire, not only helping students with employment, but keeping positions in Connecticut, as well.
The new downtown location will further this goal in a geographic sense, she said, another sign of progress, business community connection and the University's response to research and marketplace needs.
"For the UConn School of Business, it's part of a strategic trend: getting closer to our external clients," she said.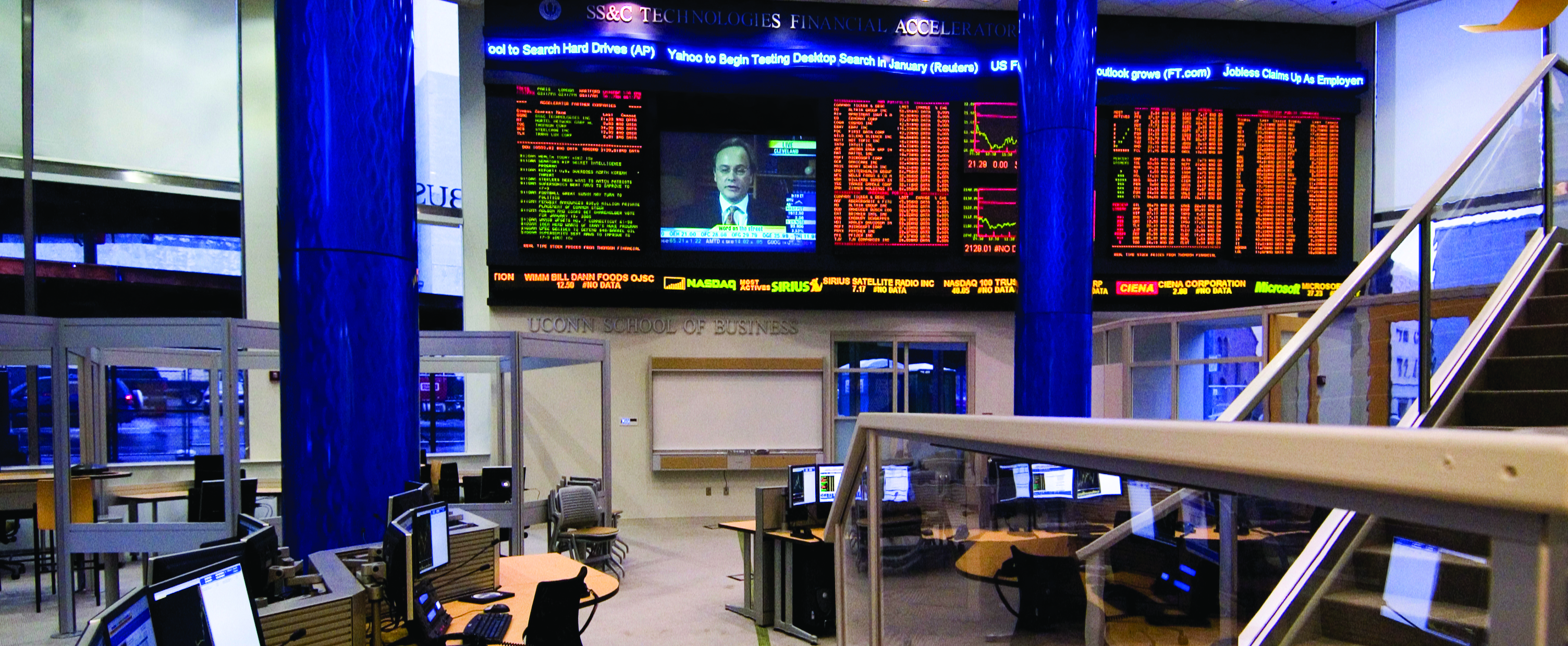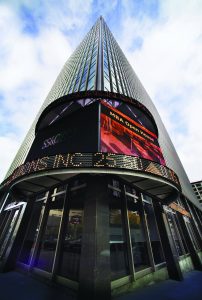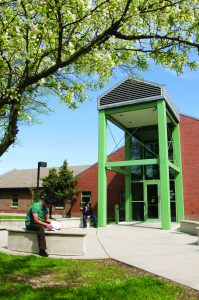 Stamford
Back in 1959, the City of Stamford gifted a building on Scofieldtown Road to the UConn School of Business, which would become home to the University's second part-time MBA program location in 1966. Unfortunately, the building was not only in need of major renovation, but over time, as the MBA program grew to upwards of 400 students, the need for more space also became evident.
It was a basic building, said Gretchen Perschino, who was the MBA program manager.
"It just seemed like an old high school to me," she said. "Two floors, no air conditioning. It was nothing fancy, nothing fancy at all."
Space constraints made for some challenges in class scheduling, she said, as the MBA program had to share classroom space with undergrad students as well. Storage and office space were at a premium.
The burgeoning part-time MBA program also used classroom space at Western Connecticut State University in Danbury, beginning in 1978, Perschino said. The business school would teach MBA courses there to about 220 students, using that university's classrooms. In 1987,  Western opted to launch its own MBA program, so UConn had to leave that campus.
In the mid-1990's, the School's Stamford operations moved to leased space at 2777 Summer Street. In 2003, the School opened a new building downtown, its current home at One University Place at the corner of Washington Boulevard and Broad Street.  The move from Summer Street happened in one night, with classes resuming the next day.
"Was it crazy? Yes, it was crazy. But it worked," said Perschino.
The new building features a glassed-in concourse area, cafeteria and library. The site is near several multinational companies and nonprofits, offering students greater access to internships and jobs. Undergraduate programs are offered in majors like business analytics and economics, and the MBA program — finally — has a permanent home, right downtown.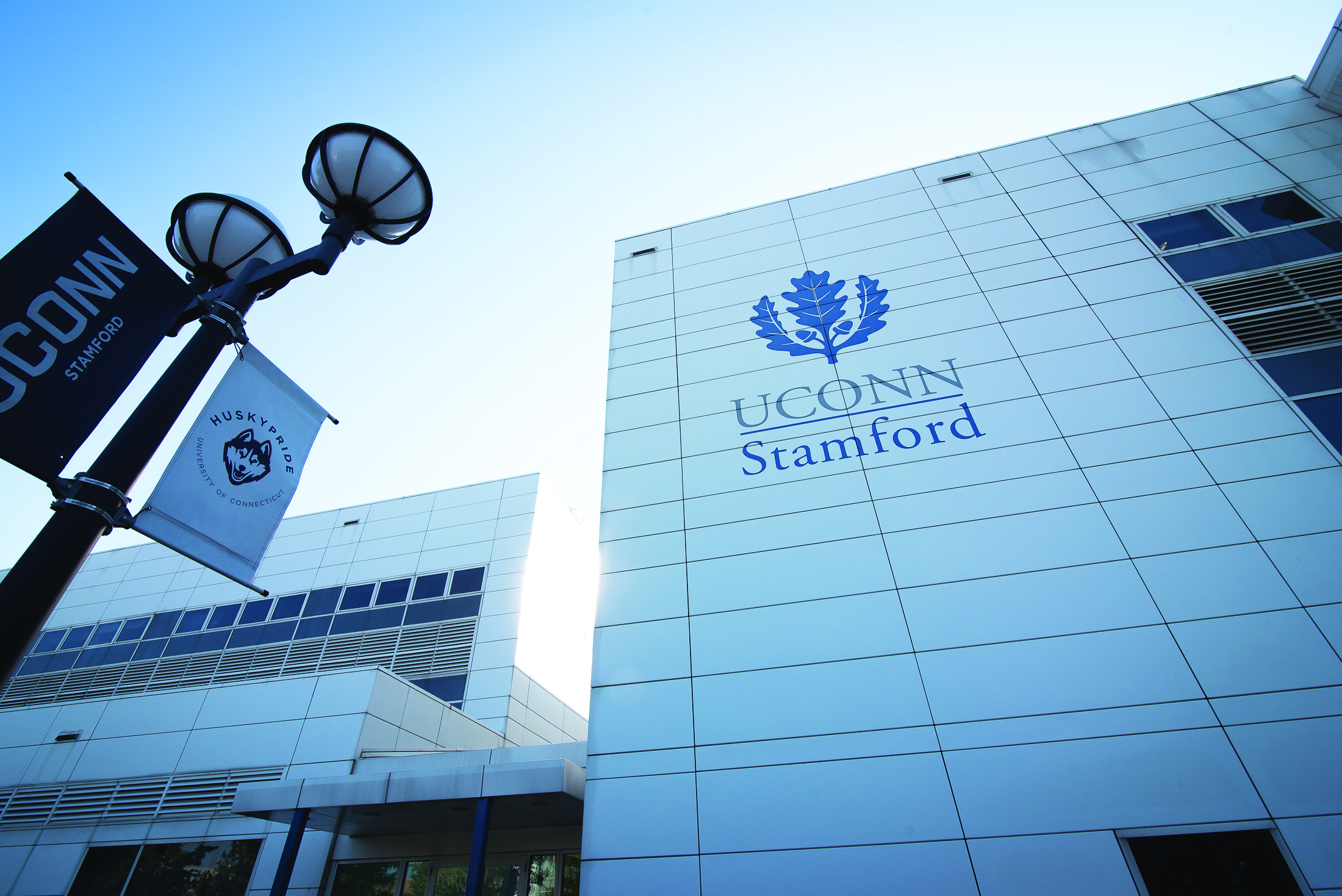 Waterbury
The Waterbury campus started out as a "feeder'' campus to Storrs, eventually offering one bachelor's degree program, General Studies (BGS), with about 400 total students, said William J. Pizzuto, campus director. But it has grown to offer access to a multitude of concentrations with enrollment at approximately 1,150 students.
The Waterbury campus offers undergraduate business programs, such as data analytics and business administration, and the part-time MBA program.
The newer campus building on East Main Street replaced UConn's presence in a few 1940s-era converted houses in a residential neighborhood on Hillside Avenue, said Pizzuto. Built in 2003, the campus, which continues to evolve and serve the needs of UConn students, has state-of-the-art labs, classrooms and ample parking, he said.
The next phase for the Waterbury campus is expansion into space in the newly acquired "Rectory Building.'' In a partnership with the city, the four-story historic structure is being renovated for UConn to use for classroom space, meeting areas, and an upscale coffee shop. The University is expected to begin operations at the new site in the coming year.
"The new campus and rectory building has put us more into the center of town," said Pizzuto, and more strategically positioned UConn to build links with the community around it.
Relationships between the campus and local business neighbors are key, said Pizzuto. "Our mission here is community outreach and engagement," he said, with economic needs helping to drive academic programs.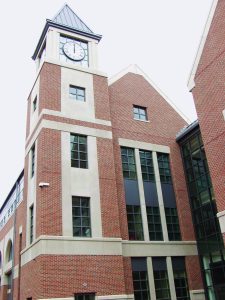 Torrington
UConn's Torrington campus got its start with classes offered to 72 students at Torrington High School in 1957. Local resident Julia Brooker Thompson left most of her estate to the University when she died in 1960 with a directive to create a Torrington campus. The campus hub opened in 1965, and the road was renamed University Drive.
In the 1970s, the University began offering courses for college juniors and seniors in Torrington, instead of just classes for freshmen and sophomores. Since then, students don't have to transfer to another campus to finish work on their degrees.
*As this publication was going to press, UConn's Board of Trustees was scheduled to vote on the closure of the Torrington campus, citing consistently declining enrollment.